WELCOME TO UNITED CADD SOLUTION
Since inception in 1999, UNITED CADD Salem has contributed immensely to strengthening the skills of youth in the city! The Centre has successfully trained over 45,000 students and professionals in and around Salem district. As the city's largest provider of training in CAD/CAM/CAE, the Centre offers highly specific skilling solutions in every field of Engineering and design, Project Management, soft skills and Project development among a few What's more, the Centre offers world-class facilities, highly qualified faculty and international quality course material. Be it a student in college, a fresh graduate in any stream, corporate entity, a professional or a self-employed individual, we are proud to say that our contribution in skill development has been increasingly successful.
DEAR STUDENTS
We put forward ourselves as an eminent project guide for the Engineering (UG & PG) and Polytechnic Students for the past 15 years (Since 2000) for the following branches: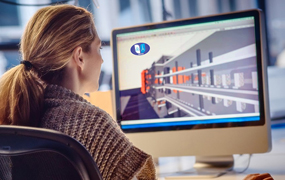 Mechanical
Mechatronics
Automobile
Robotics
Production
Aeronautical
Marine Engg.
Civil Engg.
Management
M.E - CAD
M.E - CAD/CAM
M.E - CIM
M.E - Engineering Design
M.E - Product Design
M.E - Manufacturing
M.E - Automobile
M.E - I.C Engine
M.E - Thermal/Energy Engineering
VIDEOS

CUSTOMIZED
DESIGN & CODE

INNOVATIVE PROJECT

DOCUMENT SOLUTION

1500 PROJECTS

TRAINING & PLACEMENT
SELECT YOUR TRAINING / PROJECT AREA?
Civil Projects
B.E Projects

M.E Projects

Diploma Projects

Projects details
Mechanical Projects
B.E Projects

M.E Projects

Diploma Projects

Projects details
WHY CHOOSE US?
100% Tested Project
Tested by experienced faculties
Projects based on your requirement
As per university standards
SMU, IGNOU, SCDL, YCMOU
Complete Projects and Reports
Installation guide documentation
24x7 Technical support
Immidiate Project delivery
Multiple payment options
Multiple delivery options
Available all courses Projects
LATEST SOFTWARE / TRAININGS